Priorities
Continue to maintain and increase high levels of Public Safety service to our citizens by staffing and retaining highly qualified members of our Police and Fire Departments.
Reduce and prevent individuals from being and becoming homeless by supporting programs and services that provide ongoing aide to those in need.
Continue to increase effective measures that will encourage legal speeds on our city streets.
Create safe, walk-able streets through the Safe Routes program.
Support the city's Climate Action Plan.
Continue to support a culture of "Yes" in our planning department.
Programs & Projects
Homeless Outreach and Mobile Engagement (HOME)
HOME connects those experiencing homelessness with existing County services. The HOME Program is structured so that trained specialists, including a full-time outreach worker and mental health clinician, are dispatched to respond to non-emergency calls for service related to homelessness that come into the La Mesa Police Department. As appropriate and safe, the HOME team will work directly with those experiencing homelessness and offer them an array of services and housing opportunities.
See Click Fix
SeeClickFix is an application that allows City of La Mesa citizens to report non-emergency related issues to the city. SeeClickFix can be used via the Web on a desktop computer, laptop, mobile phone, or tablet.
La Mesa Entrepreneurship Accelerator Program (LEAP)
LEAP distributes grants to new restaurant and retail enterprises. The program provides each entrepreneur with a robust start-up training program, individualized advising sessions, an accountable case management system, and up to $20,000 in grant funds.
Park Master Plan
The City of La Mesa has developed a Parks Master Plan to identify improvements to the parks system necessary to meet both current and future community needs for parks, open space, and urban respite areas.
Events
Mayor Arapostathis continues to support the numerous events that make La Mesa a unique and outstanding city, including:
Movies in the Park
La Mesa Farmers Market
Sundays at 6 concerts in the park
The Classic Car Show
Holiday in the Village
La Mesa Oktoberfest

City Walks and Urban Hikes
About Dr. Mark Arapostathis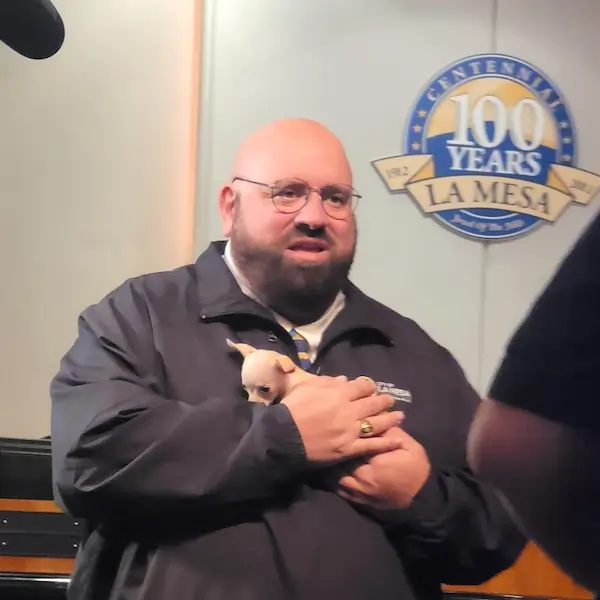 Mark Arapostathis was born and lived his entire life in La Mesa. He attended Lemon Ave. Elementary, La Mesa Jr. High and graduated from Helix High School. He attended Grossmont College, and received his B.A. and M.A. from San Diego State University. He earned his doctorate of Education from SDSU and University of San Diego.
Dr. A has been a teacher in the La Mesa / Spring Valley School District for 30 years. He is the co-founder of La Mesa Arts Academy, a 4th - 8th grade visual and performing arts school that promotes leadership, character, inclusion and kindness and serves over 1,100 students.
He is the director of two non-profit youth theaters, Peter Pan Junior Theater and C. Hook Theater, both serving children in La Mesa for over 50 years. Dr. A co-founded the La Mesa Arts Alliance and started "Sundays at 6" a free summer concert series in Harry Griffen Park.
He was honored to serve as a commissioner for La Mesa Community Service Department and 2 terms as a City Council Member.
Dr. Arapostathis is in his 2nd term as La Mesa's Mayor.
He looks forward to continuing to serve the City of La Mesa in his last term as Mayor.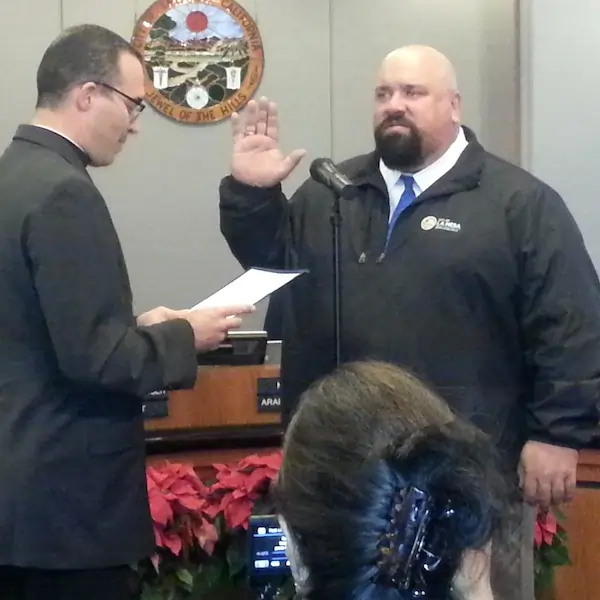 Contribute
Please send contributions to:
Arapostathis for Mayor 2022
8697C La Mesa Blvd. #237
La Mesa, CA 91942
Please include:
Name, Address, Occupation,
Employer/Business Name, Business Address
For contributions $100 or more